Eyvind Earle ivaind owrl

Fairies


- I'm trying to coordinate with Hans Perk's posting of the drafts to Sleeping Beauty by offering as much material as I can locate on the film. It's leading to some odd discoveries. (Just today,Hans offers the drafts to the cake baking sequence.)

Here's one of those galleys given me many years ago by John Canemaker. It was a way of showing off material available. Perhaps some of it has been published in some book or other. I don't think it all has gone out, though.

This is the development of the three fairies, Fauna, Flora and Merryweather. You'll see they took some wacky turns on the way to the end. I believe these were drawn by Tom Oreb, Bill Peet, Ward kimball, Frank Thomas and Ollie Johnston.

This is the full photo which comes in at 24×40 inches.





(Click any image to enlarge.)
__________________
- These are frame grabs from the very same scene in the cottage featuring the Frank Thomas drawings posted above.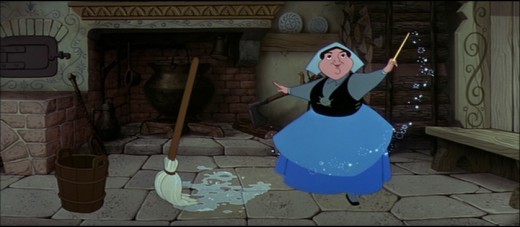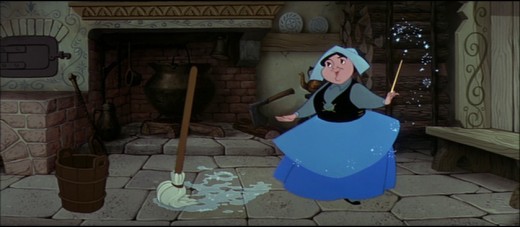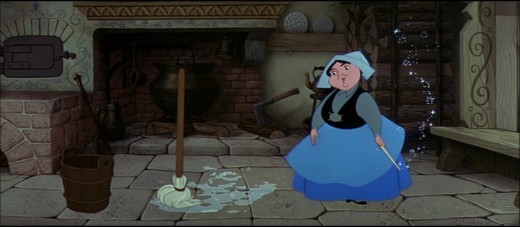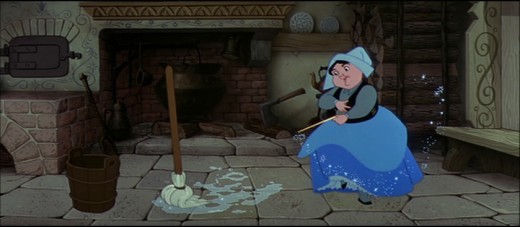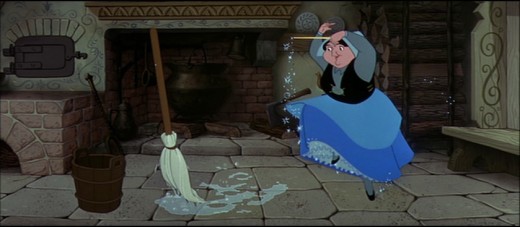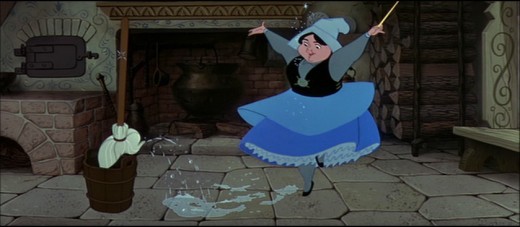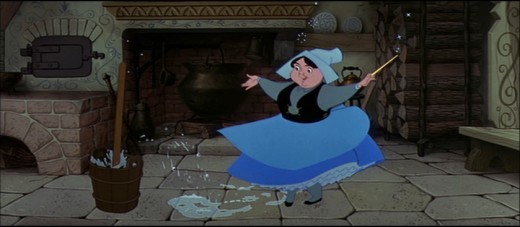 Frank Thomas often complained about Eyvind Earle's color design. He disliked the fact that Merryweather had a black bodice. He was especially peeved over this sequence, and I heard him talk about it at least three times. He felt this anchored her too much to the ground and weighed her down. I'm not sure I agree with him; I think the character moves beautifully and retains the weightlessness he sought.
There rwas quite a bit of friction between Eyvind Earle, who seemed to be Disney's star on that film, and the animators who felt ignored.






le immagini sono proprietà Disney!!


concept art di Ken Anderson:
Concept art di Earle:
Concept art di Mary Blair: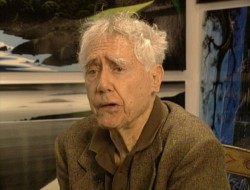 - Let's talk a little about Eyvind Earle. This is the artist who rose to fame when he was selected by Walt Disney to set the style for the long-in-production feature, Sleeping Beauty. The animators disliked his art direction and openly protested it. Walt remained true in his stance and supported Earle to the end; though it could be said that Walt was more involved in Disneyland's construction and gave too little attention to the in-fighting at the animation studio.
I remember Frank Thomas, specifically, stating that he had done everything possible to supercede Earle's style after he, Thomas, had animated the Merryweather scene as she creates Aurora's dress and cake in honor of her birthday. He felt that the black bodice that Earle had designed took all the lightness out of his character's delicate dance.

(Click on any image to enlarge.)
_________________________________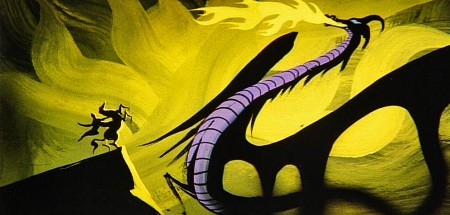 Thomas publicly attacked Earle at the Lincoln Center celebration of Disney animation back in 1973. I'd already read something similar, and heard it privately. None of the others on stage at Lincoln Center - Woolie Reitherman, Ken Anderson or Ollie Johnston - countered in support of Earle.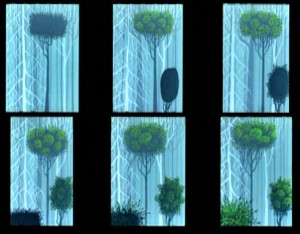 Sleeping Beauty was such a drastic change in look from the other Disney features, that I think it took deep hold in the minds of a lot of Baby Boomers growing up around this feature. Earle became a strong target of interest, and I think his reputation has grown annually.
I have to admit it was odd seeing the backgrounds of Pocohontas trying to emulate Earle's Sleeping Beautystyle, but in some ways it seemed fitting. The studio had been ripping off the films of the past for so long that it was only approopriate that they'd focus on someone who was such a dynamic force.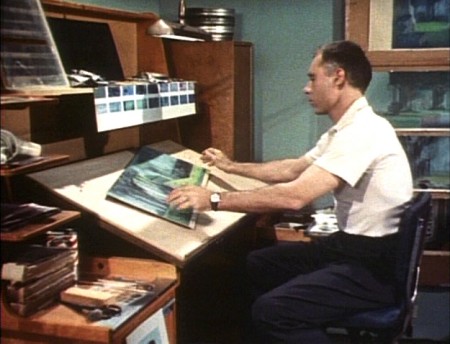 For a short period after he was released by Disney, in the post-Sleeping Beauty layoffs, he worked with John Sutherland Productions where he designed the short, Rhapsody of Steel. Then he formed his own studio, Eyvind Earle Productions, Inc. He did an animated trailer for the film, West Side Story, under the supervision of Saul Bass. He did an animated title for the Kraft Suspense Theater, and he did a Christmas Special forTennessee Ernie Ford.
Ultimately, Earle made a success of his own art after leaving animation. He's been represented by a number of very large galleries and has sold a lot of popular art in a style all his own. Here are a couple of examples found on line: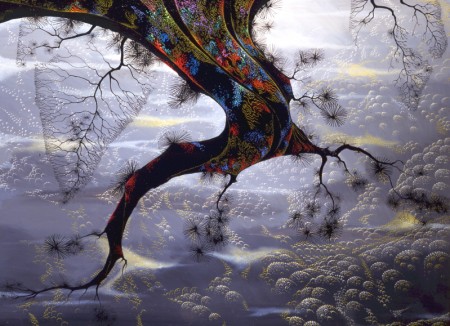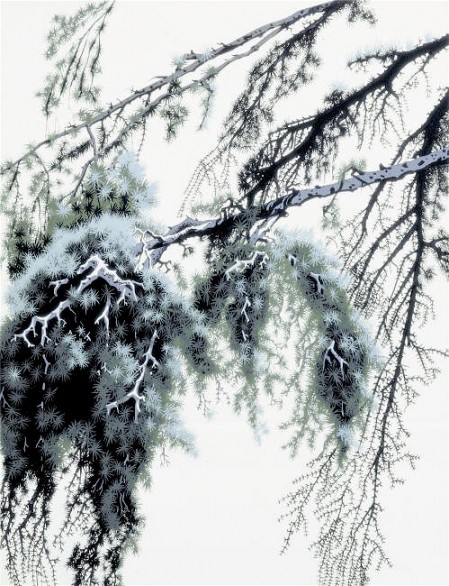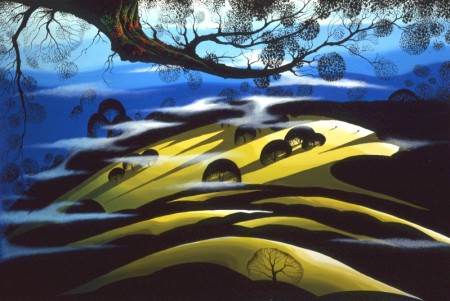 I'm not always a big fan of the color schemes in his graphics, though he always makes them work, but I have to give credit to Earle for his originality and the dynamic approach in his art.
This is his animation resume:
1951 Started with the Walt Disney Studios as background painter on: FOR WHOM THE

__

BULLS TOIL, MELODY, and the Academy Award winner for "Best Short of the Year"

__

TOOT, WHISTLE, PLUNK and BOOM which also received a Cannes Film Festival Award.

__

Production Designer, Color Stylist and Background Painter for the DIsney animated

__

classic SLEEPING BEAUTY, as well as, PIGS IS PIGS, GRAND CANYONSCOPE,

__

PAUL BUNYAN, LADY AND THE TRAMP, LONDON BRIDGE, and WORKING FOR PEANUTS.

__

He designed 5 murals for Disneyland. 1958 Joined John Sutherland Motion Picture Company in Los Angeles. 1960-1966 Created 24 sheet poster for Hamm's Beer.

__

Started motion picture animation company, Eyvind Earle Productions, Inc.

__

Created animated commercials for Chevrolet Motors, Chrysler Corporation, Marlboro

__

igarettes, Motorola Television and the Kellogg Cereal Company.

__

Created animated trailer for WEST SIDE STORY for United Artists.

1961 Created animated television special THE STORY OF CHRISTMAS starring

__

Tennessee Ernie Ford and the Roger Wagner Choral. 1962 Created animated television special THE EASTER SPECIAL.

__

Created title for the KRAFT SUSPENSE THEATER.

__

Created the logo trademark trailer for Universal Pictures.

__

Produced and created the theatrical short DEATH AND SUNRISE
The exquisite cover art for the 1957 storybook published by Golden Press.
Tempura paint on illustration board 101/2" x 14"
The original artwork was sold in 1995 through Howard Lowery Animation Art auctions, Burbank CA
"Walt Disney's Big Book", Whitman Publishing Company, 1958